Trolley Around Indian Rocks Beach and Beyond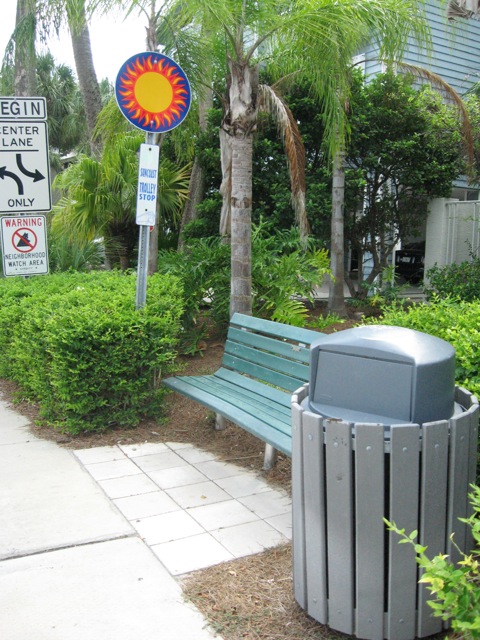 Getting around Indian Rocks Beach and the neighboring Pinellas barrier-island beach towns is inexpensive, fun, easy, and convenient when you take advantage of the Suncoast Beach Trolley service. The Suncoast Beach Trolley runs from Clearwater Beach (north), to Pass-A-Grille (south), and stops at specially marked "Trolley Stop" locations along the entire Gulf Blvd. route (except Belleair Beach and Belleair Shores). The Beach Trolley picks-up passengers every 20 to 30 minutes, from 5:05 a.m. to 10:10 p.m., Monday through Sunday (including holidays), with service until midnight on Friday and Saturday.
The Beach Trolley is a great way to explore all of the neighboring beach towns that surround Indian Rocks Beach. You can check out the Pier in Clearwater Beach, enjoy the shops at John's Pass Village in Treasure Island, check out local restaurants, bars, live entertainment, or just take in a beautiful sunset on a different beach each night. It's the fun, easy, safe and affordable way to see and do everything you want to, on the Pinellas County, barrier-island beaches. The Beach Trolley even has a bicycle rack so that you can take your bicycle with you to your destination town. For information on how to load your bicyce on the Beach Trolley click here.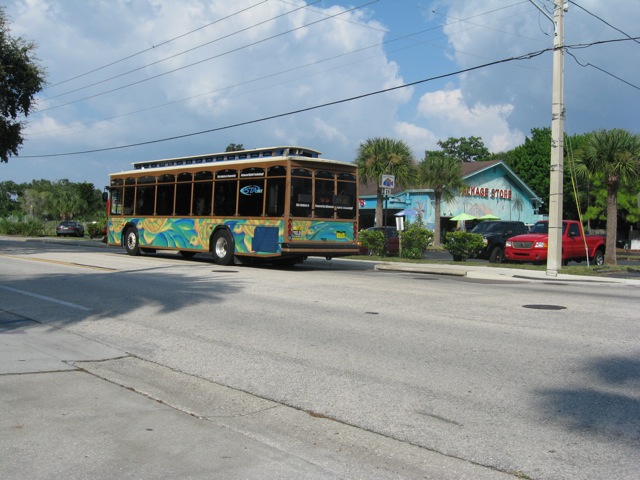 In addition to the services along Gulf Boulevard, connector routes run between the beaches and downtown St. Petersburg.
PSTA Bus Operators do not carry cash or make change, exact fare is required. The bus and trolley fare is just $1.75 per ride, or ride all day with an Unlimited Daily GO Card. GO Cards are $4.00 and are available onboard the trolleys, buses, or at various locations countywide. The fare boxes are equipped to handle $1, $5 and $10 bills but do not give change.

For reduced fare information or to purchase tickets in advance click here. Prices subject to change so please call to confirm pricing and schedule times before you head out to the Trolley stop.
For the most updated information please call the PSTA InfoLine by phone (727) 540-1900, or by TDD only (727) 540-0603. Or visit the Pinellas Suncoast Transit Authority website.
Suncoast Beach Trolley Map & Schedule
(subject to change-please call or visit the PSTA website for the most recent fare and schedule information)